Most people that know me, know that I love smart home tech. I've been building my ultimate smart home since 2016. One of the things that I hadn't done yet was to make my outdoor holiday lights smarter. I had been using a simple outdoor plug that turns on at dusk and off at dawn. However, If I wanted to turn them on or off at any other time I'd actually have to go outside and do it manually.
This year my lights got smarter thanks to the Lutron Caseta Outdoor Smart Plug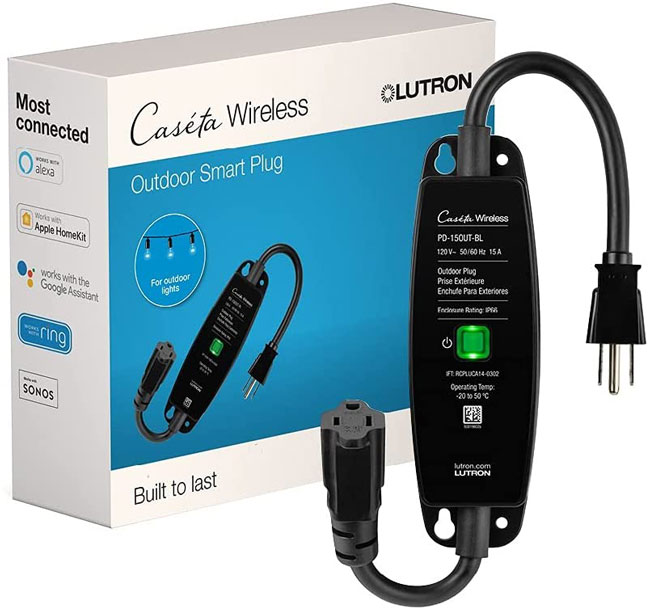 I got one of these when it first came out earlier in the year to automate the lights on my back patio. I knew then I'd want another one for the winter holiday season for the front lights.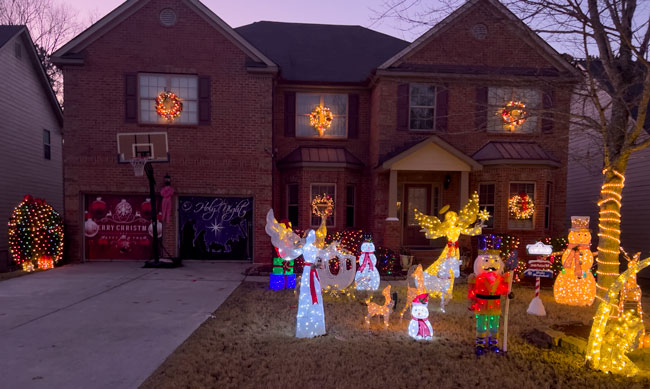 What makes this one special?
There's no shortage of outdoor smart plugs. Most of them are cheaper. However, all of them are connected via WiFi or Bluetooth. This makes them all less reliable than Lutron since the Lutron Caseta Outdoor Smart Plug uses RF which is much more reliable. Like all the Lutron Caseta products, it connects to the Lutron Caseta smart bridge via RF and can be controlled with the Lutron app as well as all three major smart home platforms: Apple HomeKit, Google Home, and Amazon Alexa. This means that it can be voice-controlled as well as controlled with scenes and automations. It can also be manually controlled with the optional wireless Pico remote which can be mounted to a wall if you want to treat it like a regular wall switch.
I recorded this short video so you could see it in action:
The Bottom Line
Lutron Caseta has been the most ROCK SOLID platform of everything in my smart home. If I had to do it all over again, the first thing I'd buy would be my Lutron Caseta Smart Plugs and Switches.
For my indoor holiday lights I use the Lutron Caseta Lamp Modules.